Events
Upcoming Event: Delany Foundation
Fundraising Dinner, 2017

This event will take place on later this year. It is being held in conjunction with Delany College, Granville on the occasion of the school's 75th anniversary of foundation.
All money raised was donated to the Delany Foundation.


Delany College, Granville celebrates their 75 year anniversary.

2016 Golf Day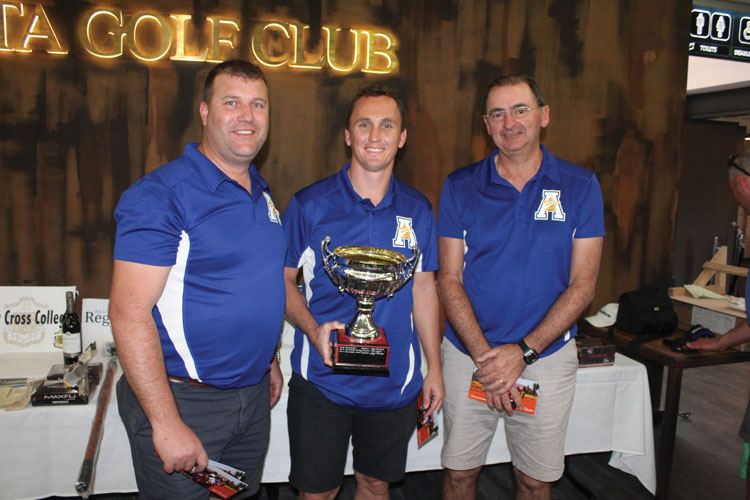 The following report in the Delany Golf Day comes from the newsletter of Patrician Brothers College, Fairfield.

On Friday the 7th October, 114 players gathered on a perfect day at Cabramatta Golf Club to participate in the 13th annual Patrician Cup Golf Day. The format for the day is a 4 person Ambrose event which allows for all types of golfers to take part. The day begins with breakfast and a 8:00 am 'shotgun' start.

Whilst the day is a community day aimed at raising funds for the Delany Foundation, there were 28 teams who played on the day. The competition was very strong for the Patrician Cup, and several groups competing were able to beat par on the day. The eventual winners of the day were 'Kwik Kopy Bankstown' lead by team Captain Shaun Weir with a score of 5 under par. The course was in immaculate condition, as it was being prepared for the Club's Championships which took place the following week. We were privileged to have a number of Brothers attend the day, with Brothers Joe Byrne, Charles Barry, and Matthew Mahoney playing with a number of teams on the day. Brothers Peter Ryan, Bernard Bulfin and Domenic Xuereb joined us for the presentations.

We would like to thank the Patrician linked schools who support this event: Holy Cross College Ryde, and Delany College Granville. Other schools present were All Saints Senior College, Mary MacKillop College Wakely and Mt Carmel. We also recognised our sponsors on the day:
• Regan's Accountants

• Yeronga School Uniforms

• Australian Catholic Superannuation Retirement Fund

• Kwik Kopy Bankstown

Delany Foundation
Fundraising Dinner, 2016

This event took place at Holy Cross College, Ryde on Saturday the 17th September. It was on the occasion of the school's 125th anniversary of foundation.
Money raised was donated to the Delany Foundation.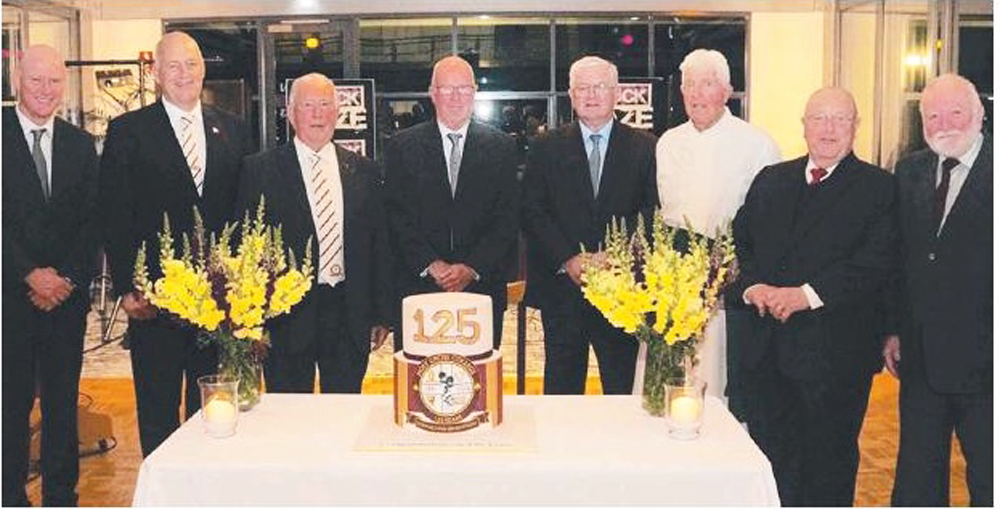 Former principals of Holy Cross College at the 125th anniversary dinner (from the left): Frank Malloy, Adam Taylor, Brother Mark Ryan, Gary Williams, Br Matthew Mahoney, Brother Patrick Lovegrove, Stephen Atkin and Brother Philip Mulhall. .